| | |
| --- | --- |
| | |



Welcome!


Did you know we have been The Quilted Quail for 11 years? When we began working on our new shop, our goal was to create a place we would like to shop. Friendly. Where people were glad to see you - and your little ones! Where you weren't given a hard sell or followed around like a shoplifter if you were "just looking." Where there was glorious color and yummy batiks. Where you could get help when the directions didn't make sense or you weren't sure how much fabric you really needed. And if the prices were just a bit lower - that'd be great!




Thanks to you, we succeeded. And we loved every day.




When we started, we each had 3 boys at home, husbands who went off to work each morning, tidy houses (well mostly - there were those boys), an ample stash, a few UFOs, and a list of gotta-make-somedays.

Fast forward 11 years. The boys are grown and gone. One husband is retired; the other soon to follow. The stash? Huge. UFOs appear to be reproducing at will. The gotta-make-somedays fill a binder. Oddly, the houses remain only mostly tidy. We suspect the husbands have been taking up the slack.




And this year we've been working on a new list: adventures we can't wait to start.




So, dear Quilter, this is the final year for The Quilted Quail. Our closeout sale begins Wednesday, October 12th and we plan to be closed by Thanksgiving. We will continue our longarm quilting service. Cindy plans to continue servicing machines.




Truly the only difficult part of this decision is that we will miss each and every one of you. You have made the last 11 years amazing.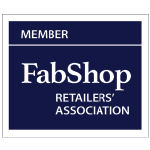 Web Site Design & Programming by
Key to the Web, LLC ©